Village Thial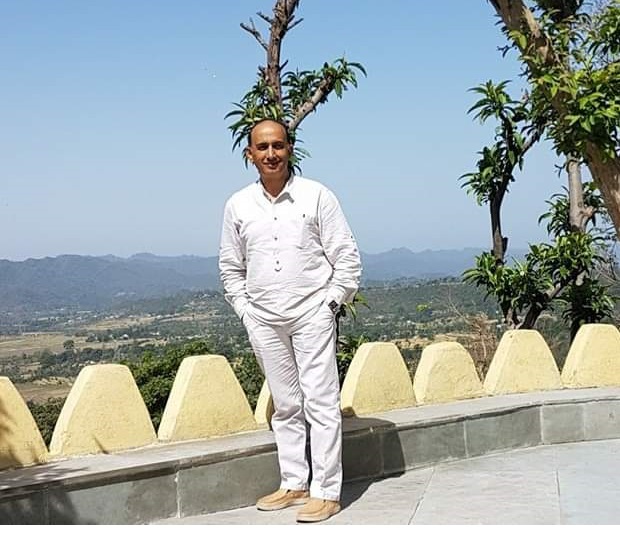 Village Thial is a small village of Tehsil Ramnagar and situated about 55 kilometers north of Udhampur. Named after King "Thial Singh" of Bandral Community, this village came into existence in the 14th Century. Rajtarangini dates back the origin of Thial to as back as 10th Century, but exact details are not known. More important than its origin is the development it has undergone through these years. Thial , as we know today is known for the famous Lord Jagannath Temple, the only temple of its kind in North India, famous Hanuman temple known by the name of Lanka, fresh water springs, old forts, many antique and old monuments and the famous 'Chauntra Mata' temple situated seven kilometers still North of Thial in the thick woods. From a few houses, village Thial has witnessed many springs and winters and today holds its head high with a Higher Secondary School for boys and girls, A middle school for girls, a primary Health Centre, Ayurvedic dispensary, a big Ramlila ground besides fresh pollution free environment and hearts of its people full of love.Thail has given birth to many noted personalitieswho have brought laurels to their motherland in various fields,may it be business, Medicine, bureaucracy etc. One such son of the soil about whom Thial shall always boast of is Sh. Durga Dass Sharma, who retired as an army personnel and rose to an eminent social worker and reformer.It was due to his tireless efforts that Thial underwent metamorphosis. After his death, the members of his family residing in different parts of the world, have adopted the village and are contributing a lot towards its development.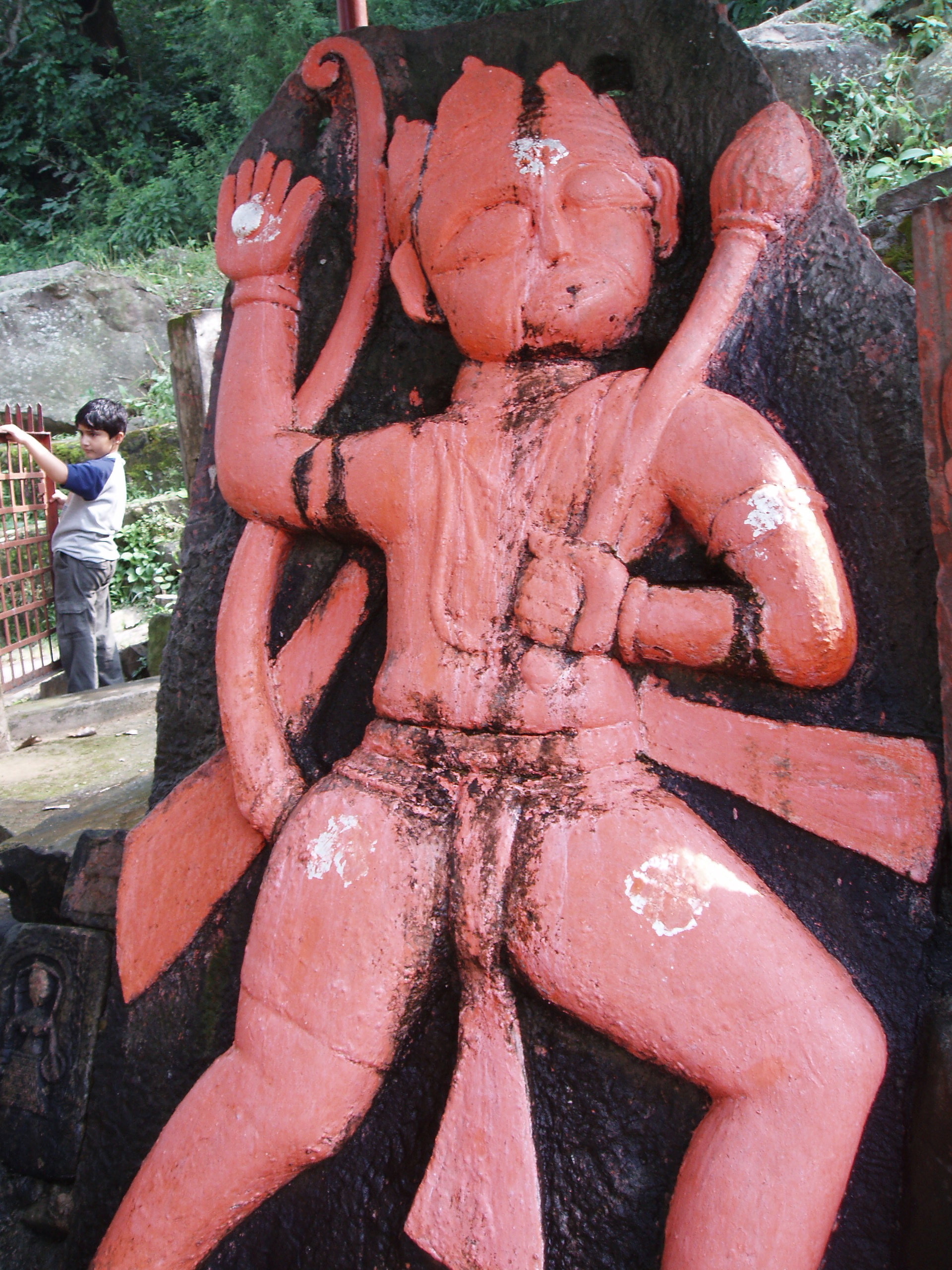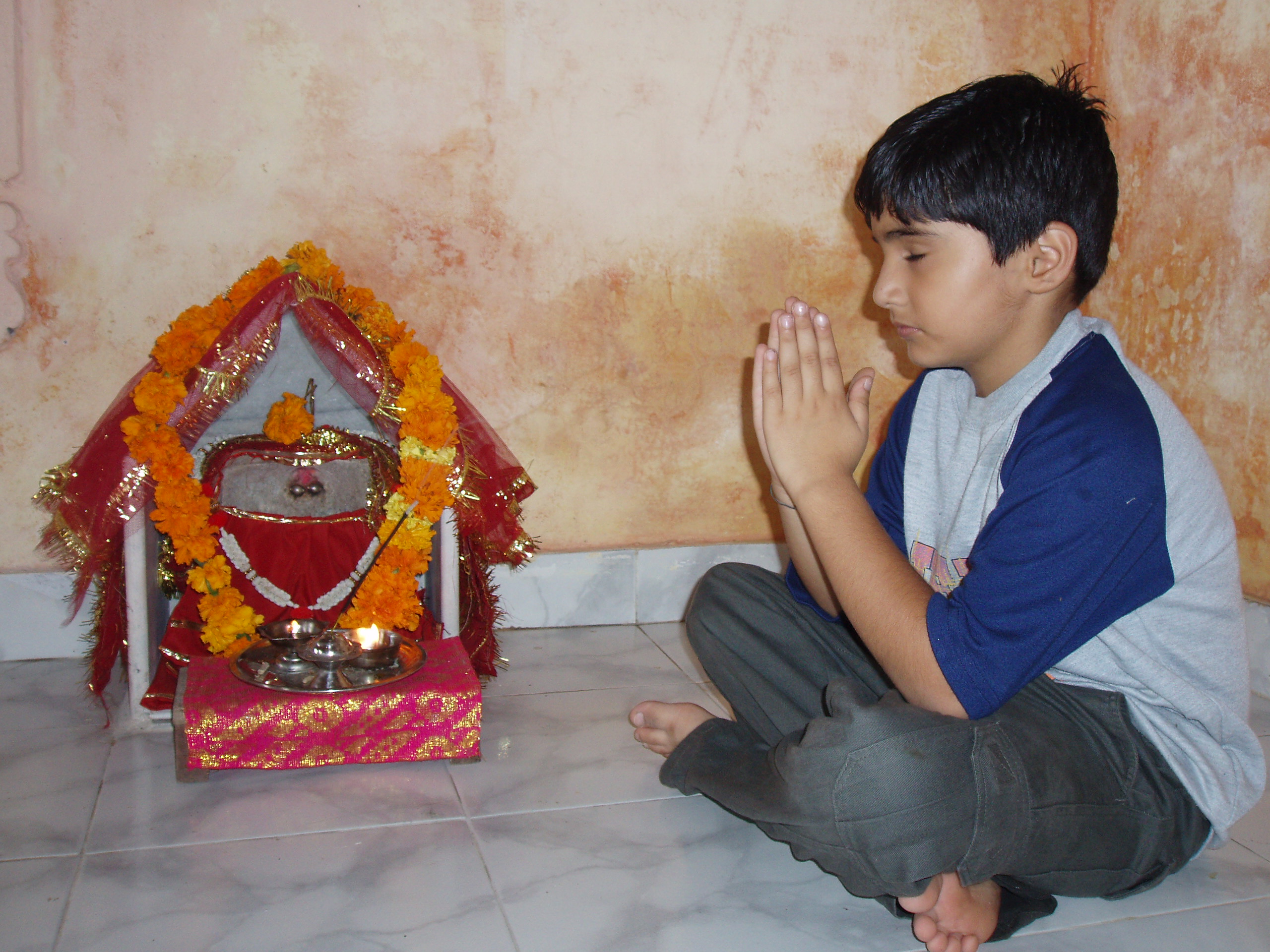 My Parental House

Shree Durga Dass Memorial Society
Shri Durga Dass Sharma Memorial Society was set up in 2008 after 14 years of social work in education and health sector with vision for development of socio- economic conditions of people of the area by providing support in health and education sector in rural areas.
The society started its work from its own village Thial, Block Majalta Dist Udhampur by conducting Health Melas, Eye Camps and Health Education a providing support to schools children of the block by providing scholarship, incentives in shape of cash awards, certificates to meritorious students.
The aim and objectives of the society is to develop selected villages and blocks. Initially, it took village Thial of Block Majalta:
To economically empower the BPL families.
To provide nutrition and medicines and give assistance with start for immunization of mother and children.
To facilitate access to basic services and setting up micro enterprises by women for their development.
To provide training for economic activities and employment.
To aware about health and education related information in the area through various programmes.
Development issues related to environment, sanitation, drinking water, roads and other welfare issues related to Government agencies etc.
The society has been of its own family resources conducting various social activities at village Thial and other areas. The social activities like Health Melas, eye camps, educational activities, infrastructure development etc. are being conducted regularly. The society has also set up Paramedical and skill development institutes at District in the name of Indian Institute of Technical Training to provide through J&K State Paramedical Council, health education, immunization assistance through PHC at Samba District. Post Metric scholarship and free development trainings in different Paramedical technical courses courses is being provided. The society this year has constructed a science laboratory at Govt. Boys Higher Secondary School Thial at the cost of Rs.3.4 lakhs and also constructed foot path leading to school, leveling of the playground & stage and other civil works for conducting various school programmes on 26Ih January and 15th August as well as during the Annual Health Mela.
The society has taken renovation work like repair /renovation of drinking water ponds and facilities for women by renovating the place of bathing at the cost of Rs. 3 lakhs.

The health awareness and consultation camps by the doctors and paramedics through the staff of IIT Bari Brahmana are also being conducted regularly.

The weaker section students are provided free trainings and in last three 37 students have been given free Paramedical training.

The society also provides necessary medical aid to the needy and poor through SDDM Hospital & Research Centre, Channi Himmat. During the Republic Day Function, the best student awards are given to the mertorial students of Govt. Boys / Girls Higher Secondary School Thial. The scholarship to meritorial students and those excelling in sports activity are given regularly. The Health Meal is organized every year, where the facilities of specialists, super specialists, lab & other diagnostic services are provided and eye camp is also organized during the mela, where the cataract operations by the leading eye surgeon are conducted. The Society also provides the boarding and lodging facilities to the patients and the health functionaries during the Mela. This year 24th Health Mela is being organized.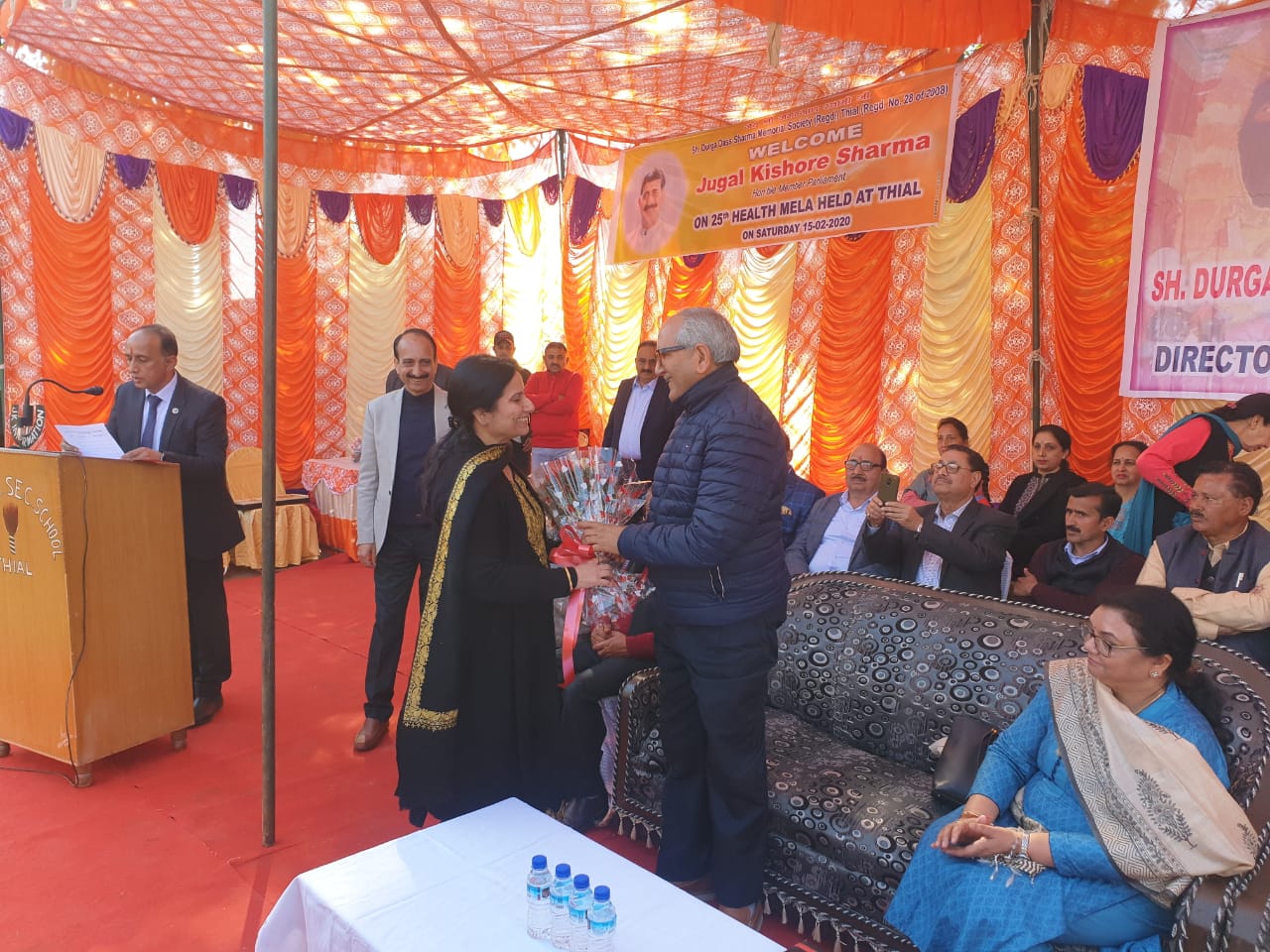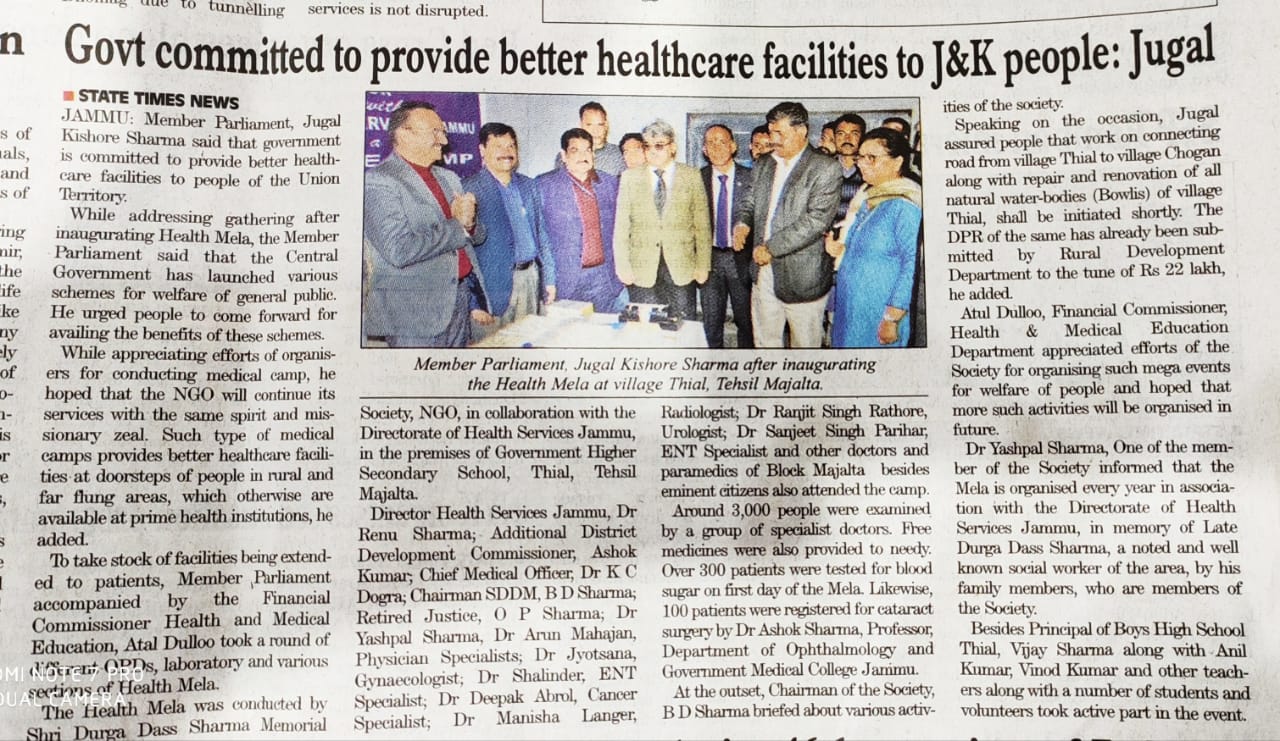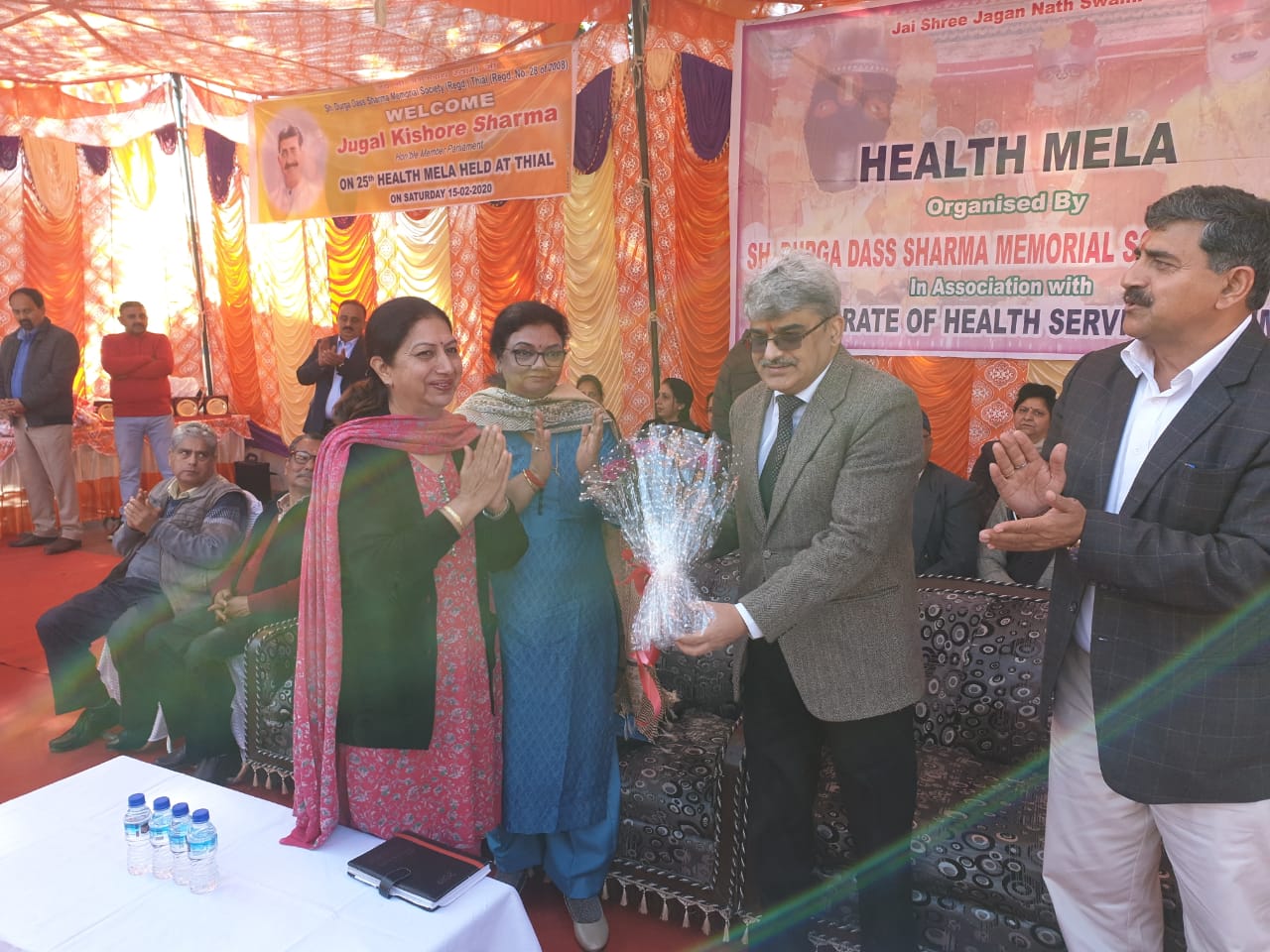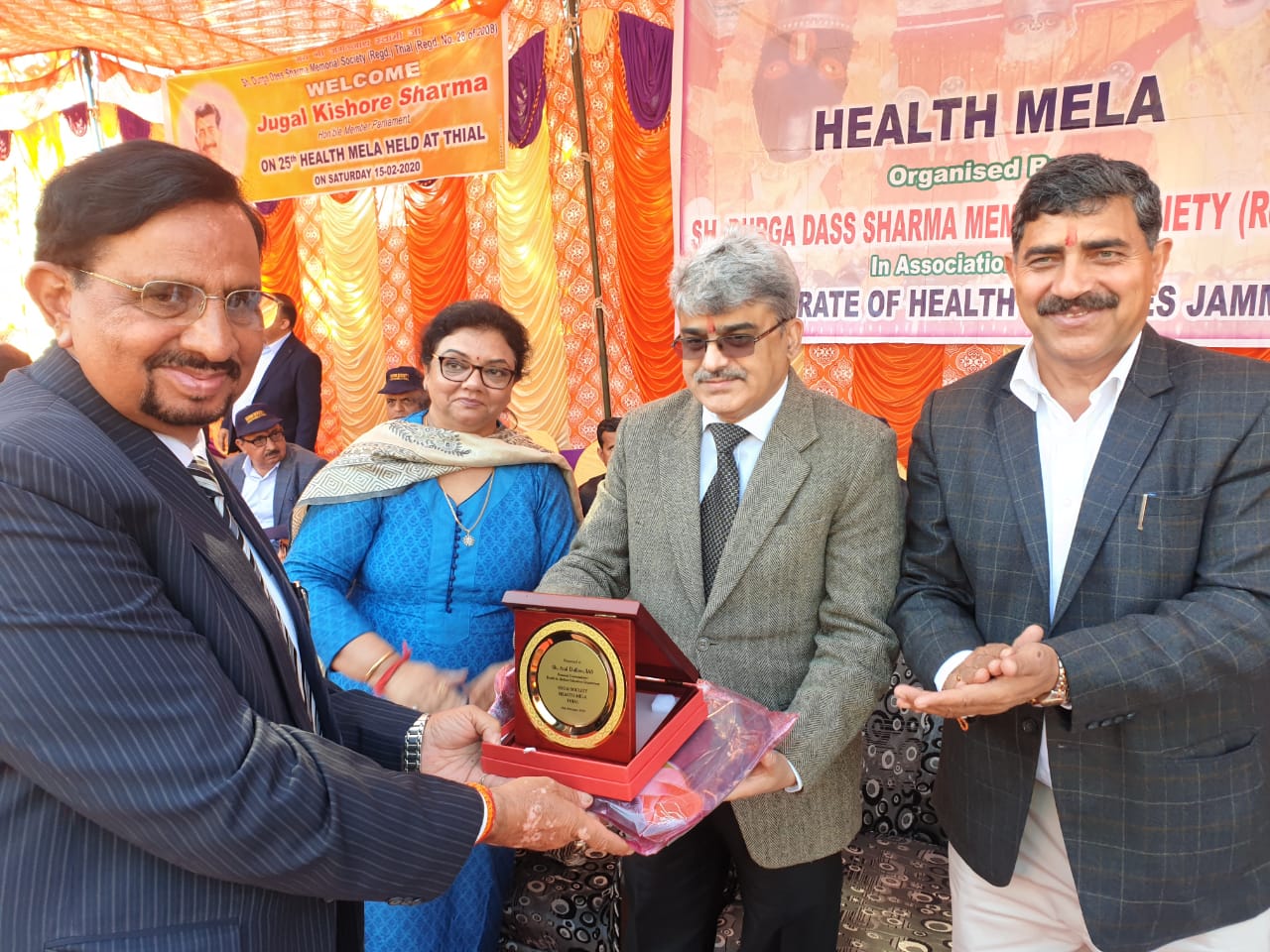 1. Health Mela at Village Thial
2. Award Function on 26th January
3. Cricket Tournament
4. Infrastructure Development
Media Coverage